"Ashes to ashes and dust to dust" is a common refrain often heard at funerals, or more specifically, at the grave site right before burial. However not everyone has a traditional burial. More and more people are choosing cremation. In a recent survey conducted by Choice Mutual, 44% of Americans prefer cremation while only 35% prefer traditional burial. One of the major reasons people choose cremation is because of the high cost of funerals which average between $7,000 – $12,000. Compare that to cremation, which can cost as little as $1,000.
However, as Christians we can't just make cost the final reason. We must also consider what the Bible say about cremation. In case you're wondering, the Bible doesn't say specifically that cremation is wrong. But let's dig a little deeper so we can have full perspective on this issue.
What Happens to the Body at Death?
In Genesis, we know that man was formed from the dust of the ground. After Adam and Eve sinned, death entered the world. Because of their sin, we now face suffering and death. Here is what happens to our bodies after death:
"By the sweat of your brow you will eat your food until you return to the ground since from it you were taken; for dust you are and to dust you will return" (Genesis 3:19).
The natural evolution of the body after death is that it will eventually return to dust. The length of this process can vary depending on how the body is treated after death, but regardless it is going to happen. You might even consider cremation as the express version of what is going to happen naturally.
In biblical times within the nation of Israel, cremation was not practiced – burial was the tradition. We see this in both the Old and New testaments. Here are two examples:
1 Kings 2:10 – "Then David rested with his ancestors and was buried in the City of David."
Acts 8:2 – "Godly men buried Stephen and mourned deeply for him."
These are just two examples but there were plenty others including Abraham, Sarah, Isaac, Rebekah, Jacob, Hezekiah, Lazarus, even Jesus himself. Burial was an important part of the process of mourning and respecting those who had died. In spite of this, the Bible doesn't make any mandate that the body at death has to be treated in this fashion. This could be seen very much as a cultural decision and not necessarily a spiritual one.
Was Anyone Ever Cremated in the Bible?
We do find in Scripture an instance where a dead body was cremated. After Saul and his sons died on Mount Gilboa, the Philistines found their bodies. They cut off Saul's head and hung the bodies of Saul and his sons on the wall of the city of Beth-shan. Here is what happened in response.
1 Samuel 31:11-13 – "When the people of Jabesh Gilead heard what the Philistines had done to Saul, all their valiant men marched through the night to Beth Shan. They took down the bodies of Saul and his sons from the wall of Beth Shan and went to Jabesh, where they burned them. Then they took their bones and buried them under a tamarisk tree at Jabesh, and they fasted seven days."
While we can't draw specific conclusions as to why the decision was made to burn the bodies, what we can glean from this is that cremation is not considered sinful. It's quite possible the men who did this were actually honoring the bodies of Saul and his son which had been desecrated by the Philistines. I am not saying cremation is honorable or not, but in this case, that could have been the motivation.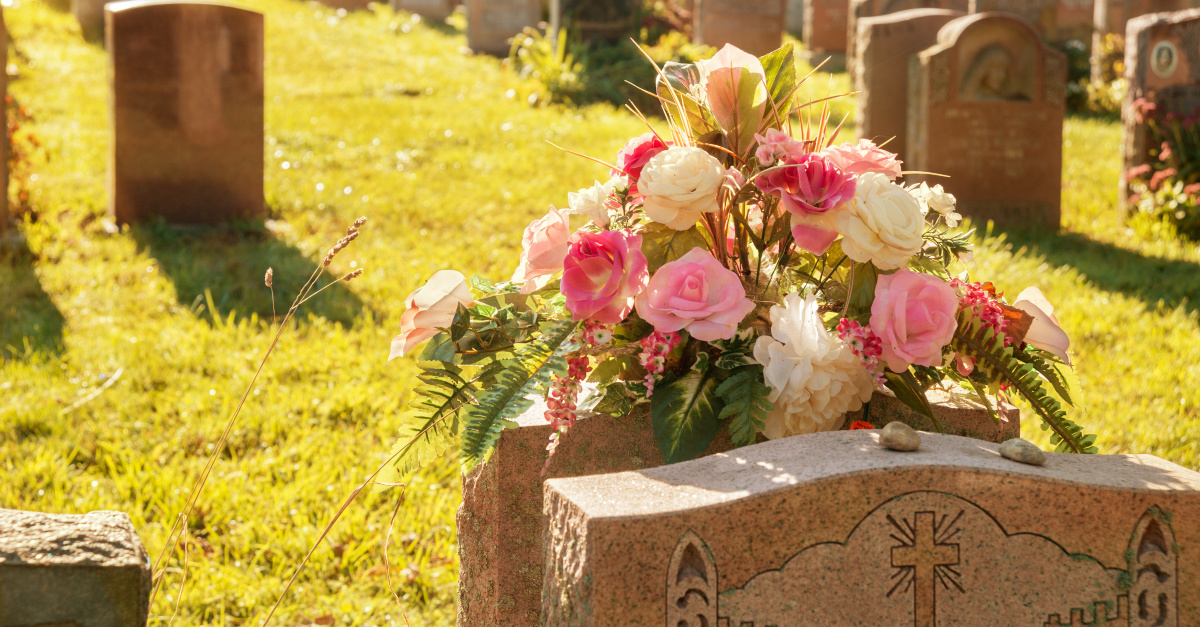 Photo credit: ©Getty Images/Marc Bruxelle
Will Cremation Impact Your Soul?
Cremation has no impact on your soul. The most important thing that will impact your soul is your relationship with Jesus Christ. If he is your Lord and Savior, then your soul is fine. Jesus said in John 11:25 "I am the resurrection and the life. The one who believes in me will live, even though they die." You can rest confidently knowing that you are safe in Christ and cremation won't change that.
Remember Romans 8:38-39 that gives you assurance that there is nothing that can separate you from the love of God which is in Christ Jesus. So, cremation will not separate you from God's love and will not affect your eternal destiny.
Even though cremation does not impact your soul, you might be wondering if it will affect your resurrected body. Not to sound coy but some may think "if I am cremated how can God resurrect my ashes?" This thought may be even more prevalent in cases where people choose to spread their ashes.
It is important to remember that your resurrected body will not be anything like your natural body, it will be far superior. In 1 John 3:2 it says "Dear friends, now we are children of God, and what we will be has not yet been known. But we know that when Christ appears, we shall be like him, for we shall see him as he is."
Our earthly bodies have their origin from the dust of the earth and when we die that is where our bodies return. Our new bodies will have their origin from heaven and thus will be able to exist eternally because we will have the same type of body that Jesus does. In other words, God is not recreating your body from the dust of the earth, but recreating your body from the glory of heaven. This will apply regardless if your body is cremated or if it naturally decays over time.
Should You Choose Cremation?
The underlying tone to this question and what you might really be asking is this, "Is choosing cremation sinful?" The answer takes us back to our original question: what does the Bible say about creation? In this case, there is no indication from Scripture that you are sinning if you choose cremation. With that being the case, whether you choose it or not is a personal decision.
I will tell you if you make this your decision, there will be people who may disagree with you. However, the case for their disagreement isn't really scriptural but personal. Since God has not made a definitive statement on this matter, you have the freedom to decide what you think is best for you.
What Does it All Mean?
As I said from the beginning, you can view cremation as the express method of what is going to happen to your physical body after you die. When you look at all the factors and add in what the Bible says about cremation, you can put your mind at ease knowing that you can decide what you want to be done with your body once you die. If you are in Christ you are safe and will be with him forever.
Besides, let's not spend so much time thinking about this corruptible body and what we do with it at death. You should be rejoicing because there is a new incorruptible body that is waiting for you. At the end of it all, that is the body that truly matters most.